John Rennie
BROKER-ASSOCIATE®
30+ YEARS EXPERIENCE IN PROPERTY MANAGEMENT
Licensed REALTOR® since 1998
California Bureau of Real Estate # 01269397
949-215-5000
John@PMOSC.com
John started his property management career at the age of 14 when he successfully
negotiated his first purchase of a multi-family building on behalf of his parents.
Since that time John has been actively managing properties for his clients.
With so many years of experience, it is rare that he encounters an issue that he has not successfully handled before.
John understands that property management can be complicated, stressful, time- consuming and at times emotional. His no-pressure, "do the right thing" attitude has helped him build long-term relationships with both landlords and tenants alike.
John is a charter member of NARPM (National Association of Residential Property Managers)
He is a dedicated family man with a wife and two young daughters and currently resides in Laguna Niguel CA.
Kara Jafarinia
EXECUTIVE ASSISTANT
Kara is the fire that keeps PMSOC running strong. She has been a valued asset to the team since 2010. With her amazing work ethic and in depth knowledge of the industry, she helps our team and clients through some of the most difficult processes in Property Management. Kara's commitment to helping people reach their goals and dreams in the housing market is evident by her personality. Her customer service and attention to detail helps management with PMSOC as stress free as possible.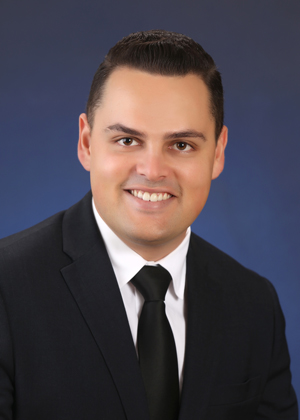 Bret Johnson
MARKETING DIRECTOR
Bret Johnson has an expertise in Residential & Commercial Real Estate marketing, design, photography and web based technology, Bret Johnson combines trendsetting marketing strategies with years of Real Estate and Property Management experience in the Los Angeles & Orange Counties. Bret also is well versed in search engine optimization, placing his websites in the top 3 results on all major search engines. "Exposure is everything, A diamond is a dream with no value until you find it. I aim to make finding that dream as easy as possible."